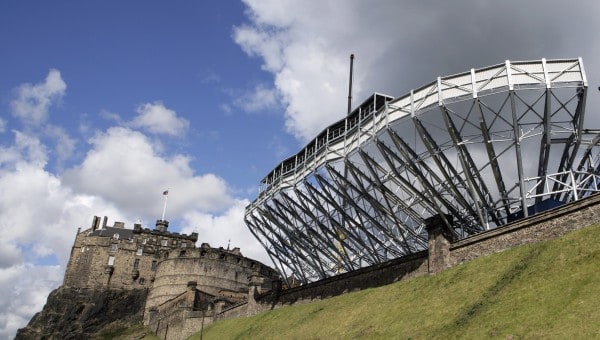 220,000 visitors to Edinburgh Tattoo in 2011 would not have realised the coordinated effort that went into the design and production of the new grandstands to allow minimum disruption around Edinburgh Castle.
Only galvanized steel would give the protection that the previous stand enjoyed, allowing annual disassembly and removal of a modern seat grandstand for several decades of use.
Highland's role started over a year prior to the first installation with us working closely with the fabricator and designer to ensure that 800 tonnes of steel was suitably designed for galvanizing. Logistical planning and meeting deadlines also featured heavily in our contribution to the success of this prestigious project.